Coconut Flour Cherry Muffins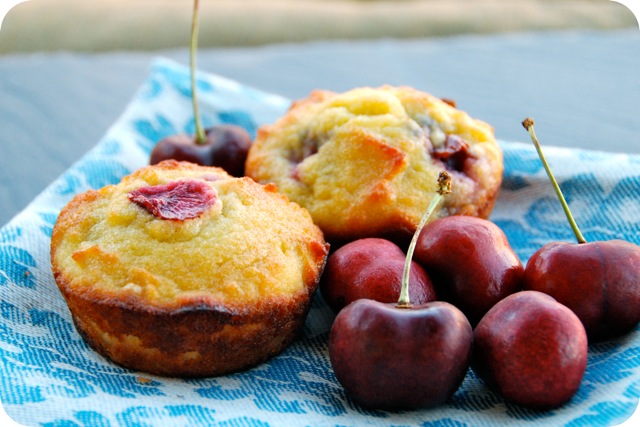 6 eggs
6 tbsp butter, melted
⅓ cup sugar
¾ tsp almond extract
½ cup coconut flour
¼ tsp salt
½ tsp baking powder
1 cup fresh or frozen cherries, chopped
Preheat oven to 400 degrees. Spray a 12-cup muffin tin with nonstick spray.
In a medium bowl, beat eggs lightly. Whisk in melted butter, sugar and almond extract.
In another bowl, stir together coconut flour, salt and baking powder, breaking up any large flour lumps.
Add wet ingredients to dry and stir until smooth. Fold in cherries.
Divide the batter evenly between 12 muffin cups.
Bake 16-20 minutes, until edges are just beginning to brown. Remove muffins from oven and let cool several minutes in the muffin tin before removing to a cooling rack.
Recipe by
Flying on Jess Fuel
at https://www.jessfuel.com/2013/06/14/coconut-flour-cherry-muffins/