Candy Cane Cookies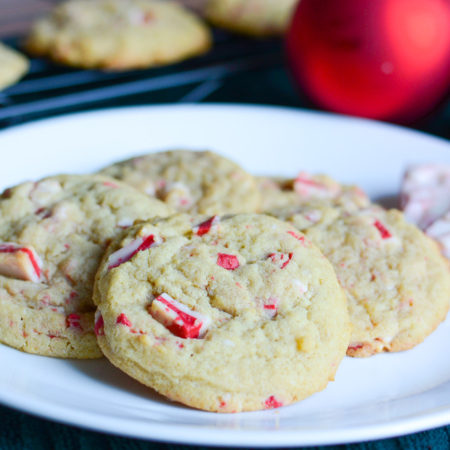 2 sticks butter, softened
1 cup packed brown sugar
1 package JELLO Candy Cane (or vanilla) pudding mix
2 large eggs
1 tsp baking soda
2 cups flour
1½ cups Andes peppermint baking chips
Preheat oven to 350 degrees.
Using an electric mixer, beat butter and sugar together until fluffy.
Add the pudding mix and beat until combined.
Add the eggs and baking soda and continue beating.
Slowly add the flour and beat until thoroughly mixed.
Fold in baking chips.
Scoop tablespoons of dough onto an ungreased cookie sheet. Bake about 10 minutes, until edges are browned.
Cool on wire racks. Or enjoy straight from the oven.