Halloween Chex Mix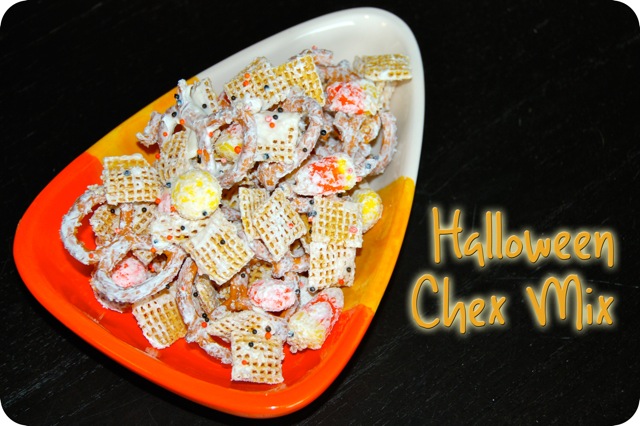 8 oz white chocolate chips (or vanilla candy melts)
4 cups Corn Chex cereal
2 cups bite-size pretzel twists
1 cup candy corn M&Ms
1 cup candy corn
¼ cup orange and black sprinkles
In a microwavable bowl, microwave white chocolate chips uncovered in 30 second intervals, stirring between each interval, until melted and smooth.
In a large bowl, combine Chex, pretzels, candy corn and M&Ms.
Pour white chocolate over top and mix until evenly coated. Toss the sprinkles over the mixture.
Spread on waxed paper until chocolate is set, about 30 minutes.
Break into chunks. Store in an airtight container.