Carne Asada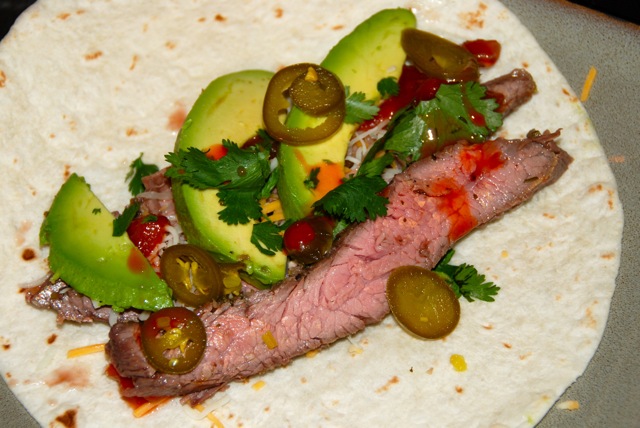 3 lbs skirt or flank steak (or hangar or flatiron)
½ large onion
1 head garlic, peeled
2 jalapeños (with seeds)
1 large handful cilantro
Juice of 8 limes
Salt & pepper, to taste
For serving: tortillas, avocado, cilantro, cheese, etc
In a blender or food processor, combine onion, garlic, jalapeños, cilantro and lime juice.
Blend until smooth.
Season generously with salt and pepper.
Place steak in a large ziplock bag or tupperware container with lid.
Pour marinade over meat and coat evenly.
Marinate in refrigerator at least 6 hours or overnight.
Grill steak to desired doneness and let it rest a few minutes before slicing.
Serve in burritos, tacos, burrito bowls, etc.