Leftover Sandwich Crust Peanut Butter French Toast Casserole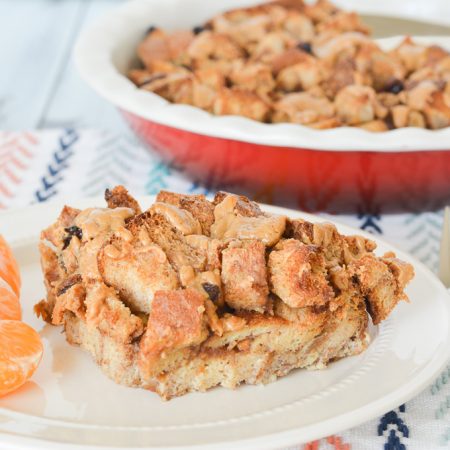 4 eggs
¾ cup milk
½ cup sugar
1 tsp vanilla
1 tsp cinnamon
½ cup peanut butter
~6 cups cubed bread/crusts
½ cup raisins
Preheat oven to 350 degrees. Spray an 8-inch square pan or 9-inch pie plate with nonstick spray and set aside.
Whisk together eggs, milk, sugar, vanilla and cinnamon. Add peanut butter and whisk together.
Spread cubed bread and raisins in pan. Pour egg mixture over top and toss lightly to coat the bread. Press bread down into pan.
Bake 30-35 minutes, until the center is set and top is golden brown.
Serve warm or cool completely, refrigerate and reheat to serve.
Recipe by
Flying on Jess Fuel
at https://www.jessfuel.com/2017/11/29/leftover-sandwich-crust-peanut-butter-french-toast-casserole/