Basil Peach Chicken Salad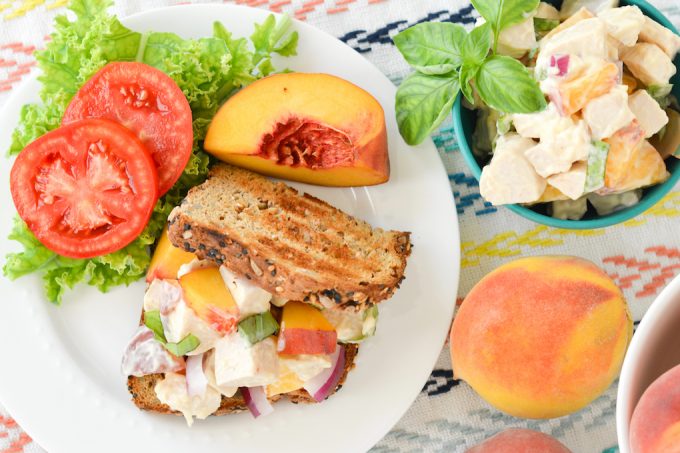 Author:
Flying on Jess Fuel
2 large chicken breasts, cooked and diced
1 large fresh peach, diced
¼ red onion, finely diced
6 leaves fresh basil, roughly chopped
3 tbsp mayo, such as Hampton Creek Just Mayo
1 tbsp sweet mustard, such as Hampton Creek Just Mustard
Bread, for serving
In a large bowl, toss together chicken breast, peaches, onion and basil.
In a small bowl, whisk together mayo and mustard.
Add mayo mixture to the chicken and toss everything with a spoon until evenly coated.
Store in the fridge.
Serve on toasted bread or with crackers for dipping!
Recipe by
Flying on Jess Fuel
at https://www.jessfuel.com/2016/07/19/basil-peach-chicken-salad/