Blueberry Lemon Ricotta Pancakes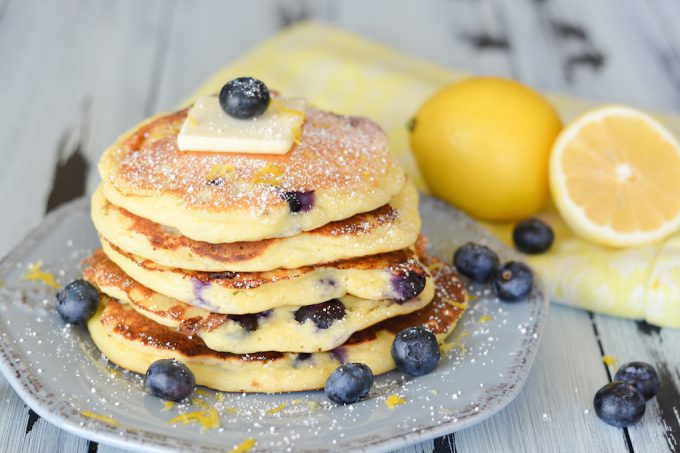 Author:
Flying on Jess Fuel
1 (15 oz) container ricotta cheese
2 tbsp sugar
2 eggs
1 tbsp lemon zest
2 tbsp fresh lemon juice
⅔ cup flour
1 tsp baking powder
1 cup blueberries, fresh or frozen
In a large bowl, whisk together ricotta, sugar, eggs, lemon zest and juice.
Add flour and baking powder and stir until well combined.
Gently fold in blueberries.
Heat a large skillet over medium-low heat. (If the skillet is not non-stick, add some butter to the pan.)
Ladle batter into the skillet and cook pancakes until edges are beginning to crisp, about 5 minutes. Flip pancakes and cook an additional 3-4 minutes.
Serve pancakes topped with butter, syrup or powdered sugar!
Recipe by
Flying on Jess Fuel
at https://www.jessfuel.com/2016/04/28/blueberry-lemon-ricotta-pancakes/