Microwave Mocha Latte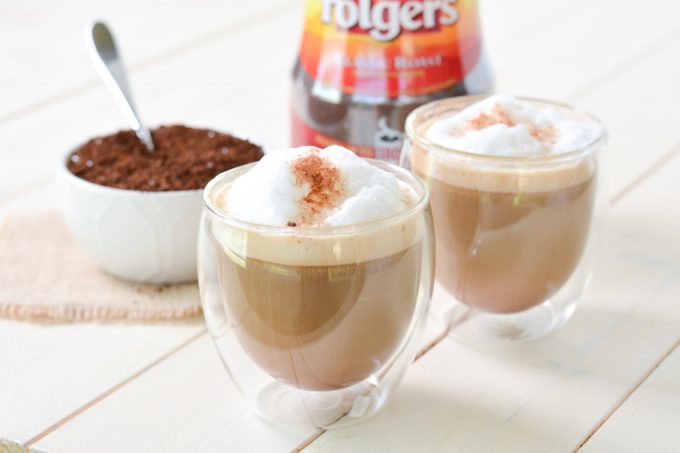 Author:
Flying on Jess Fuel
6 oz water
1 heaping tsp Folgers Instant Coffee
1 heaping tsp hot cocoa mix
3 oz milk
Microwave 6 oz water in a mug on high for 2 minutes, or until boiling.
Stir in instant coffee and hot cocoa mix.
Pour milk into a jar, tightly cap with lid. Shake vigorously for 30 seconds until milk has doubled in size.
Remove lid and microwave milk in the jar for 30 seconds.
Pour the milk into the coffee and spoon foam on top.
Enjoy!