Honey Butter Pizza Dough Cinnamon Rolls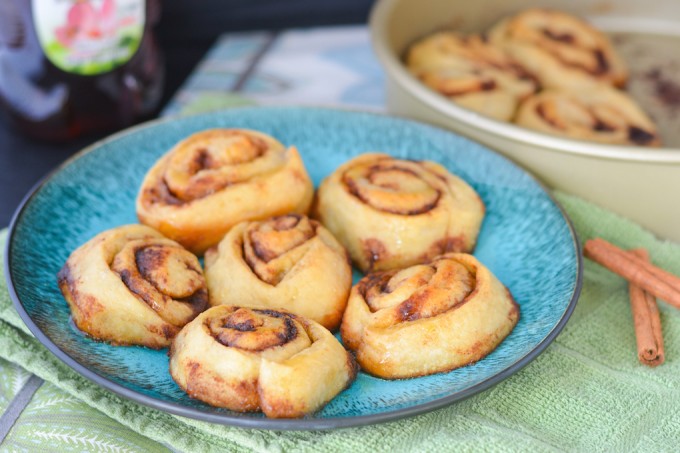 Author:
Flying on Jess Fuel
1 lb pizza dough (homemade or store-bought)
4 tbsp butter, melted
2 tsp cinnamon
⅓ cup honey, plus extra for drizzling
Preheat oven to 375 degrees. Spray a 9-inch round cake pan or an 8-inch square baking dish with nonstick spray, or grease with extra butter.
On a lightly floured surface, roll out the dough into a 16x10-inch rectangle. Brush the dough with the melted butter, then sprinkle it with cinnamon and drizzle honey over it.
Tightly roll the dough into a log starting from one long end. Cut the log into 12 rolls, about 1½-inches each. Arrange rolls in the prepared baking dish.
Bake the rolls 25 to 30 minutes until the rolls are lightly browned and centers no longer doughy.
Serve warm.
Recipe by
Flying on Jess Fuel
at https://www.jessfuel.com/2016/02/06/honey-butter-pizza-dough-cinnamon-rolls/