Chocolate Chip Coconut Flour Banana Bread Muffins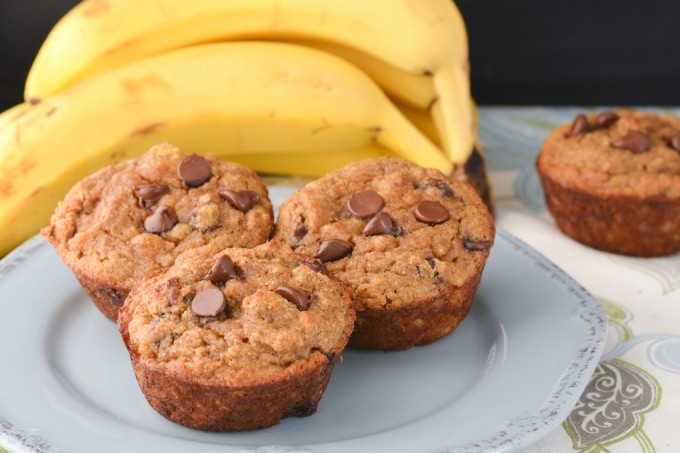 Author:
Flying on Jess Fuel
½ cup coconut flour
½ tsp baking soda
½ tsp baking powder
¼ tsp salt
1 tsp cinnamon
½ tsp nutmeg
½ tsp ground cloves
4 eggs
2 overripe bananas, mashed
⅓ cup honey
3 tbsp coconut oil, melted and cooled slightly
1 tsp vanilla extract
¾ cup chocolate chips
Preheat oven to 375 degrees. Spray 9 muffin cups with nonstick spray and set aside.
In a large bowl, whisk together coconut flour, baking soda and powder, salt and spices.
In another bowl, beat together eggs, banana, honey, coconut oil and vanilla extract until smooth.
Pour the wet ingredients into the dry and stir until just combined. Fold in chocolate chips.
Pour batter into 9 sprayed muffin cups.
Bake 18-20 minutes, until edges are just browned and a toothpick inserted comes out clean. Let cool in muffin tins about 10 minutes, then transfer to a wire rack. Serve immediately or store in an airtight container in the fridge.
Recipe by
Flying on Jess Fuel
at https://www.jessfuel.com/2016/01/12/chocolate-chip-coconut-flour-banana-bread-muffins/