Rosemary Almond Goat Cheese Crostinis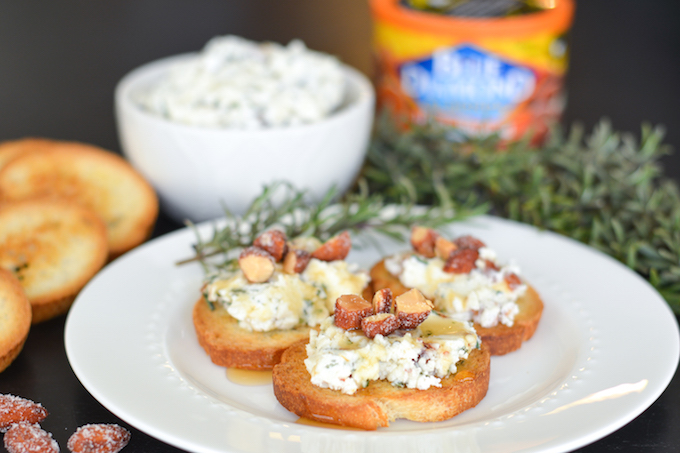 Author:
Flying on Jess Fuel
1 French baguette
Olive oil
8 oz goat cheese, at room temperature
1 tbsp honey, plus more for drizzling
1 tbsp finely chopped fresh rosemary
2 tbsp chopped Blue Diamond Honey Roasted Almonds, plus more for sprinkling
Preheat oven to 400 degrees. Slice baguette into ¼-inch thick slices and place onto baking sheets. Brush each side of each slice lightly with olive oil. Bake until just browned and toasted, about 5-6 minutes. Remove from oven and let cool on pan.
In a bowl, combine goat cheese, 1 tbsp honey, 1 tbsp chopped rosemary and 2 tbsp chopped almonds. Stir well to combine.
Spread each baguette slice with a thin layer of goat cheese mixture. Top with extra almonds. Drizzle with honey and serve!
Recipe by
Flying on Jess Fuel
at https://www.jessfuel.com/2016/01/03/rosemary-almond-goat-cheese-crostinis/