Cinnamon Roasted Butternut Squash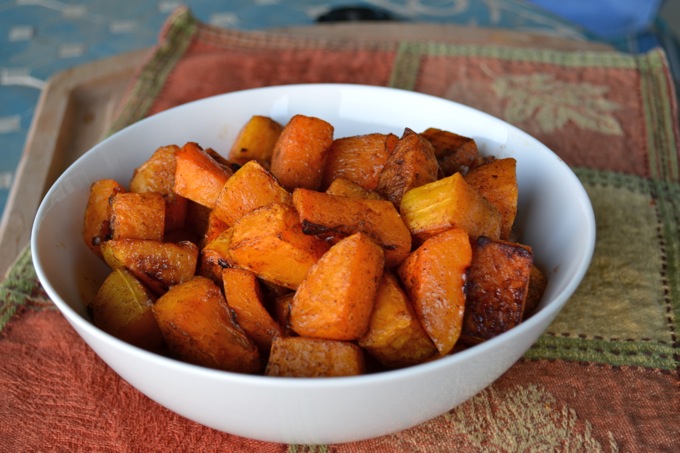 Author:
Flying on Jess Fuel via Angel's Homestead
1 medium butternut squash, peeled, seeded and cut into 1-inch cubes (about 6 cups, cubed)
2 tbsp olive oil
2 tbsp coconut sugar (or brown sugar)
½ tsp cinnamon
¼ tsp sea salt
Preheat oven to 400 degrees.
In a large bowl, toss together all ingredients.
Pour onto a nonstick baking sheet and evenly space squash pieces.
Roast squash for 25 to 35 minutes, tossing the squash halfway through the cooking time, until the edges are browned and squash is tender.
Recipe by
Flying on Jess Fuel
at https://www.jessfuel.com/2014/09/21/src-cinnamon-roasted-butternut-squash/