Banh Mi Hot Dogs with Sriracha Mayo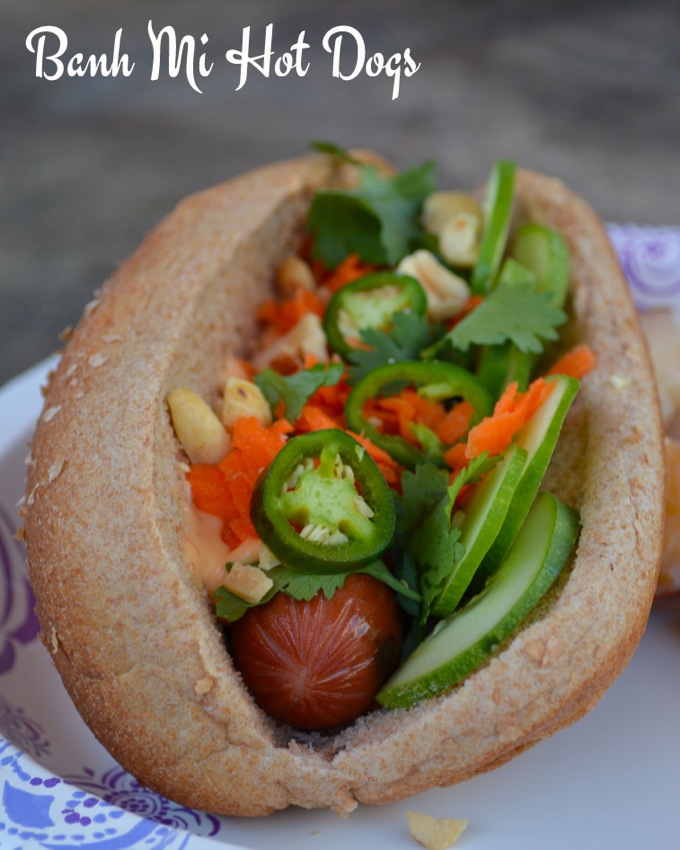 Author:
Flying on Jess Fuel
- ¼ cup mayonnaise
- ¼ cup Sriracha sauce
- 3 carrots, shredded
- 2 tbsp apple cider vinegar
- 1 tsp sugar
- 1 cucumber, halved, seeded and thinly sliced
- 2 jalapenos, thinly sliced
- ¼ cup roughly chopped cilantro
- ¼ cup roasted peanuts, roughly chopped
- 8 hot dogs
- 8 hot dog buns
In a small bowl, combine mayo and Sriracha. Set aside.
In another bowl, combine shredded carrots, apple cider vinegar and sugar. Toss together and let sit 10-15 minutes.
Cook hot dogs and toast buns.
To assemble, top hot dogs with Sriracha mayo, carrots, cucumbers, jalapenos, cilantro and peanuts.
Enjoy!
Recipe by
Flying on Jess Fuel
at https://www.jessfuel.com/2014/07/18/banh-mi-hot-dogs-with-sriracha-mayo/