Honey Dijon Potato Salad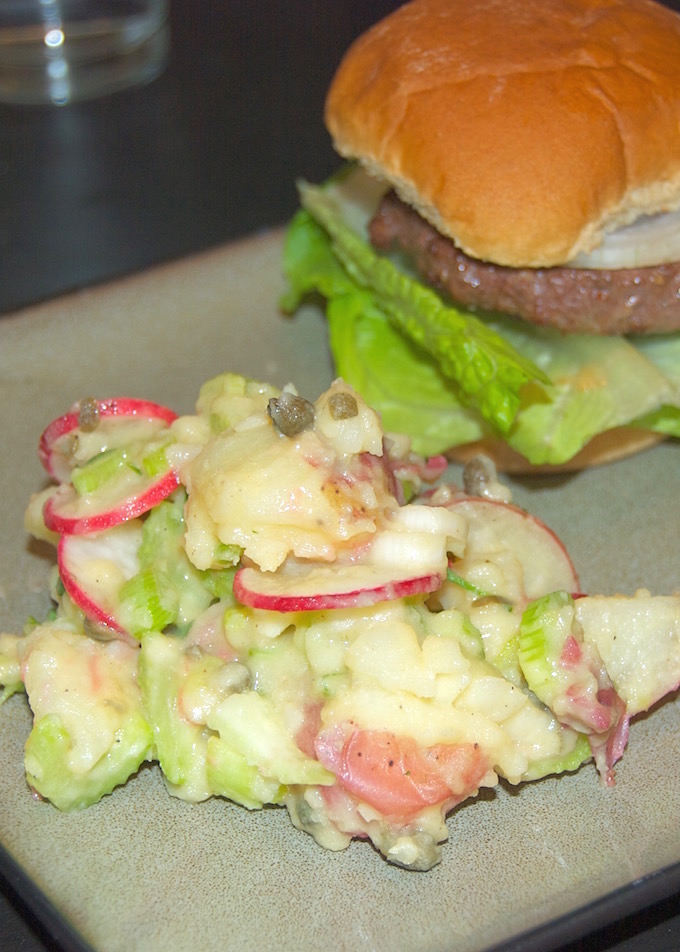 2 to 2½-pounds small red potatoes
salt & pepper, to taste
¼ cup honey
¼ cup Dijon mustard
2 tbsp cider vinegar
⅓ cup extra virgin olive oil
6 radishes, sliced
2 tbsp capers, drained and chopped
1 bunch scallions, sliced
3 ribs celery, chopped
1 cup flat leaf parsley, coarsely chopped
First, you'll want to cut the potatoes in quarters, 5th's or 6th's, depending on their size. Put the potatoes in a pot, cover with cold water and bring to a boil. Boil 12-15 minutes until just tender. Drain.
Meanwhile, chop up all your veggies.
In a large bowl, combine honey, mustard, vinegar, oil, s&p.
Add the rest of the ingredients to the bowl, including hot potatoes.
Toss the ingredients in the dressing, using a spoon to break up some of the large chunks of potato.
Serve the salad warm or cold, it's awesome either way!