Orange Sage Beer Biscuits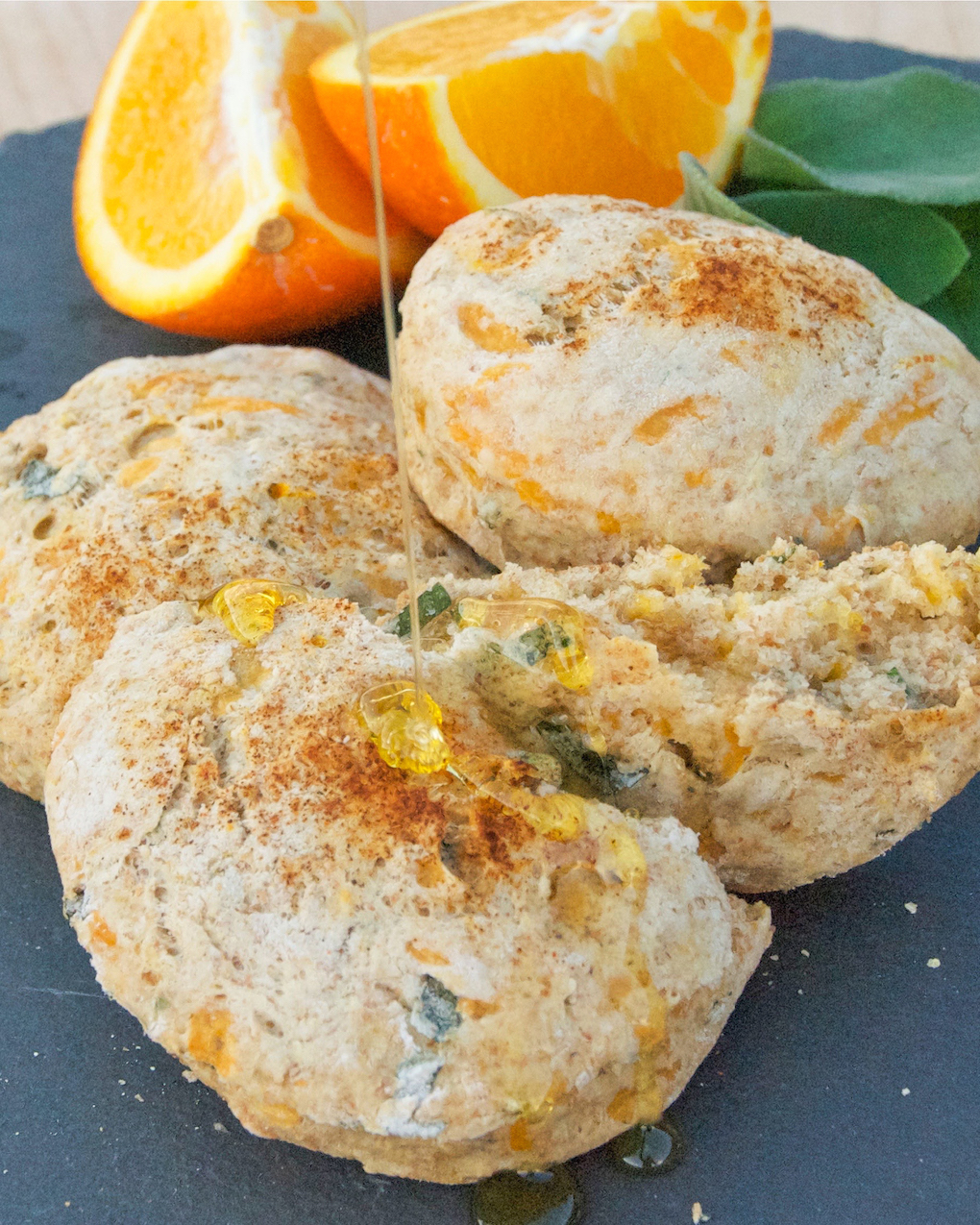 1¼ cups all purpose flour
1 cup whole wheat flour
2 tsp baking powder
½ tsp baking soda
½ teaspoon salt
¼ cup chopped fresh sage
½ cup shredded sharp cheddar cheese
5 tbsp unsalted butter, melted, divided
6 oz orange wheat beer (such as Blue Moon or Shock Top)
Zest of 1 orange
Juice from 1 orange
Paprika
Preheat oven to 350 degrees.
In a medium bowl, stir together flours, baking powder, baking soda and salt. Stir in cheese and sage.
Add 4 tbsp melted butter, orange zest and juice, and beer. Stir just until combined.
Transfer dough onto a floured surface. Form into a 1-inch-thick disc. Use a biscuit cutter or glass to cut the biscuits. Transfer them to a silpat or parchment-lined baking sheet. Combine the scraps of dough and repeat.
Brush biscuits with remaining melted butter and sprinkle with paprika.
Bake 25 minutes, until golden.
Eat hot with lots of extra butter and honey!!
Recipe by
Flying on Jess Fuel
at https://www.jessfuel.com/2014/04/17/orange-sage-beer-biscuits/